Main content starts here, tab to start navigating
Art & Light Collaboration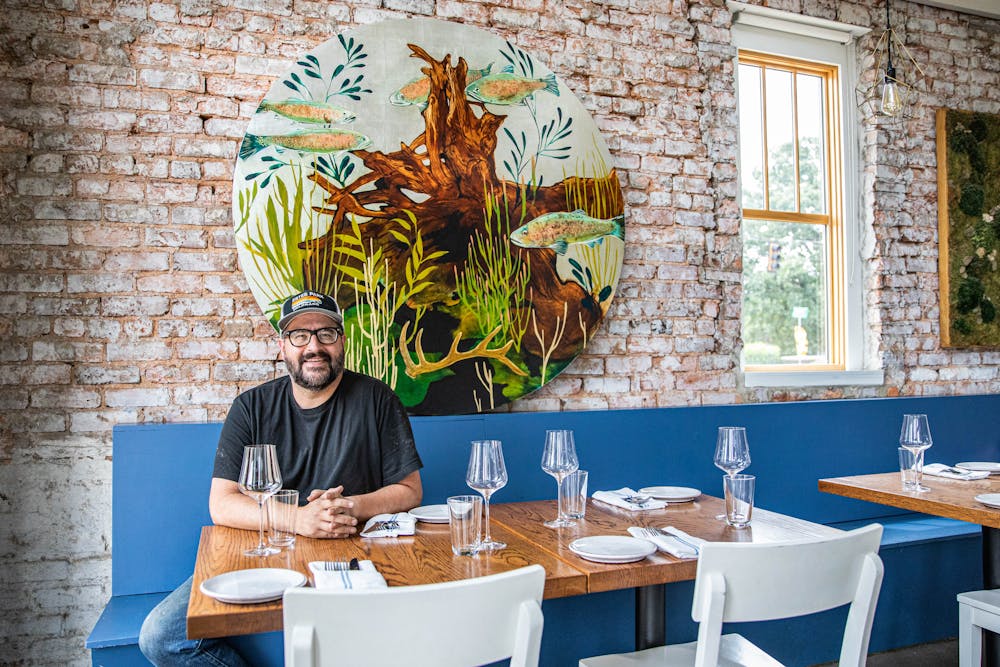 We are excited to partner with our favorite neighborhood art gallery, Art & Light to curate the artwork in the restaurant with a quarterly collaboration to celebrate the correlation between fine art and fine food and drink.
Enjoy our current collection of work, "The Wild Beheld" by local Greenville artist, Joseph Bradley.
The Wild Beheld: a collection encompassing the belief that nature can be such a cleanse for the mind. Bradley wanted to make a body of work that brought that kind of clarity and wonder into our shared spaces. Each of these pieces is a type of visual poetry meant to slow the mind down to consider and reflect. In "The Wild Beheld," Bradley is "shaking my fist at the digital ether we find ourselves in. They're a reminder to take walks, unplug, and connect with our world."
Joseph Bradley has been seen in The New York Times, HGTV, Country Living, Traditional Home, and published in books by Chronicle and Penguin Books. Joseph is a nationally award-winning artist. Owning a successful gallery and studio in the Village of West Greenville, Bradley creates work for private collectors and corporations. "I grew up in a 150-year-old ramshackle farmhouse in rural South Carolina. I deeply connected to nature as a child - the horses, cows, and puppies on our little plot of land in the country were my friends. The work I make now is a celebration of that - an exercise in observation. I paint every single piece as if I were to hang it in my home. It just makes life better."